I watched a couple of good sequels over the weekend.

On Saturday night, we settled down to enjoy Sherlock Holmes: A Game of Shadows. Great fun, and a neat surprise ending, which sets up a potential third movie in the series.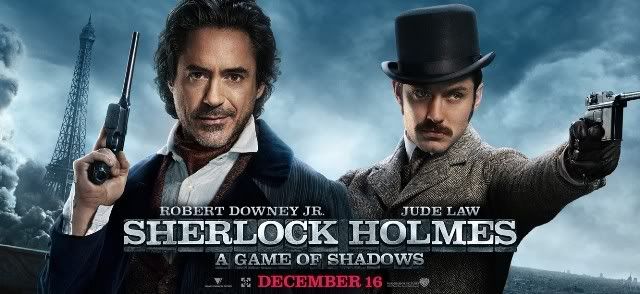 Last night, we watched Rowan Atkinson reprise his role as British secret service agent, Johnny English (a role he first took up for a series of Barclaycard advertisements back in the 1990s) in Johnny English Reborn. I was pleasantly surprised by how much I enjoyed this sequel. With all movies like this, there are moments I found a little too farcical (or just plain silly), but the good bits far outweighed the bad. My favorite scene was a clever spoof of Daniel Craig's opening chase in Casino Royale. Well worth watching.
How about you?

Seen any good movies on DVD lately?