Just got back from seeing Sherlock Holmes: A Game of Shadows with my son.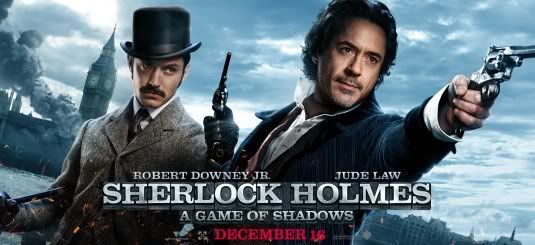 I've seen some poor reviews of this movie so I wasn't sure if I'd enjoy Robert Downey Junior's second outing as the master detective as much as I did the first. I'm happy to say I did. There were plenty of good moments, especially one scene featuring Stephen Fry (who was a delight as Holmes' brother, Mycroft) and Kelly Reilly, who played the newly-married, Mary Watson.

On the way home, I found myself wondering if Guy Richie has any plans to make a Miss Marple movie in the same style. I can just see Maggie Smith Karate chopping her way through a series of villains.

How about you?

What movies have you seen lately?