Yay! Print copies of Fur-Face arrived on Friday evening.
It's not yet available on the Amazon, Barnes & Noble and the like (watch this space for thrilling prize draw and promotional announcements), but the book parcel's arrival was well timed. I was able to take them with me to yesterday's Ocean County Library BookFest, in Tom's River, New Jersey. There were about thirty authors there, including twelve of us from The New Jersey Authors Network

I made my first sale to a young lad of (I think) about 13 or 14 who read the blurb, then went off to fetch his mom to buy the book for him. About twenty minutes later, I got up to stretch my legs and wander about for a bit. His mom spotted me. She came over and said 'I thought you'd like to know, Zack's over in the corner, engrossed in your book.' A few minutes after I got back to my table, Zack came over to tell me he was leaving, then added 'I just wanted you to know, your book is awesome!'

"That's all fine and dandy-doo, Jon," I hear you say, "but what on earth has all this got to do with having a Clint Eastwood moment?"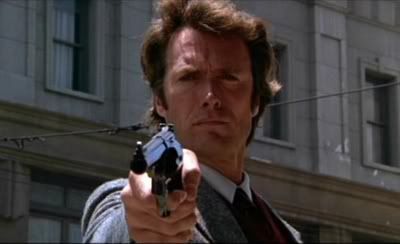 What has it got to do with him? Well, it made my day, of course.

How's your weekend going?